The world we live in is constantly changing, and we are always on the move to keep up with the reality of the moment. In order to honor our promises and maintain the standard of quality your business can rely on, we must adapt to the current economic situation. Together with reliable partners, suppliers and employees, we are sure that we can turn obstacles into development opportunities.
Given the changes in the market – rising fuel prices and market volatility, we are forced to apply a Fuel Index to courier services. It will be applied to the delivery rate of each shipment at the time of its creation, according to the table below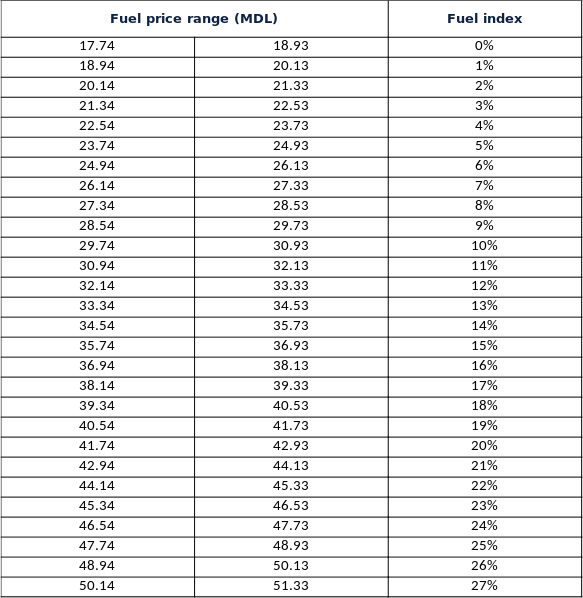 FAN Courier will provide you with notification of the applicable Fuel Index for the following month on each last business day of the month it anticipates using the data in the table above.
The application of this Index allows us to keep the service rates at the offered level, without increasing them. The fuel index is correlated with the level of fuel prices communicated by the National Agency for Energy Regulation for the anticipated month. In the situation where the market will see decreases in fuel prices, this will also be reflected in the decrease in the invoiced Index and related costs. We are all hoping for a stabilization of fuel prices and a more predictable economic situation.